There are often some unfamiliar terms in Real Estate and it's helpful to get a better understanding of some of these words or abbreviations if you are either searching for a home to buy or thinking of selling your current property.
In the United States, real estate Brokers and their Salespersons most commonly called "real estate Agents" usually handle a sellers marketing/advertising of their property through the selling and assist buyers through a purchasing process. A real estate broker or real estate agent is a party who acts as an intermediary between sellers and buyers of real estate/real property and attempts to find sellers who wish to sell and buyers who wish to buy. In the United States, the relationship was originally established by reference to the English common law of agency, with the broker having a fiduciary relationship with his clients. Regardless of whether a real estate agent assists sellers or buyers legal actions are practiced, some form of negotiating will be preformed, assistance with financing and/or other options.
In many states, the real estate agent or salesperson (acting as an agent of a broker) must disclose to prospective buyers and sellers who represents whom. To work, salespersons must be associated with (and act under the authority of) a real estate broker. Although agents commonly fill out the real estate contract forms, agents are typically not given power of attorney to sign because the broker does a final review before signing. After gaining some years of experience in real estate sales, a salesperson may decide to become licensed as a real estate broker (or Principal/qualifying broker) in order to own, manage or operate their own brokerage. Accepting more responsibility and liability. In most of the United States, a person must have a license before they can preform real estate services or collect money rendered for services. Unlicensed activity is illegal, but buyers and sellers acting as principals (representing themselves) in the sale or purchase of real estate are not required to be licensed. In some states, lawyers are allowed to handle real estate sales for compensation without being licensed as a broker or agent.
A REALTOR is a real estate professional who is a member of the National Association of Realtors (NAR). Licensed real estate agents who are not members of NAR and cannot use the term "realtor".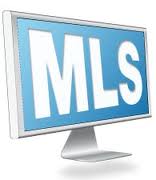 The Multiple Listing System (MLS) a service introduced in 1967 is now available on line, in printed brochures or by getting listings from your agent. A MLS- Multiple Listing Service or also a Multiple Listing System is a suite of services that enables brokers to establish contractual offers of compensation or selling fee's (among brokers), facilitates cooperation with other broker participants, accumulates and disseminates information to enable appraisals, and is a facility for the orderly correlation and dissemination of listing information to better serve broker's clients, customers and the public. A multiple listing service's database and software is used by real estate brokers representing sellers under a listing contract to widely share information about properties with other brokers who may represent potential buyers or wish to cooperate with a seller's broker in finding a buyer for the property or asset. The listing data stored in a multiple listing service's database is the proprietary information of the broker who has obtained a listing agreement with a property's seller.
"Active": If a listing is active, then it is available for purchase and there has not been an offer accepted. An offer may have been submitted, but it hasn't been accepted by the seller or bank yet.
"Pending": This means an offer has been submitted and accepted, and the property is now under contract waiting for closing.
"AWC": Stands for Active With Contingencies. This means an offer was submitted and accepted, but there are contingencies that must be settled before the deal can close. There are numerous possible contingencies, but by far the most common one is that the deal is contingent on the buyer's selling an existing property to secure financing. If a listing is in AWC status, additional offers can be submitted, but will be in "second position" to the original offer (ie: a backup offer). If the contingency can not be met, then the contingent contract would be cancelled and the backup offer moves into first position. Once the contingency is met, the listing should be moved to a "Pending" status.
"TOM": Means Temporarily Off Market. Contrary to what a lot of people believe, TOM does not stand for Taken Off Market. This isn't a widely used term or status but it does happen. A property may go TOM if a seller is going to be out of town for an extended period, or if the seller decides to do some repairs to the property and doesn't want it shown while repairs are being done. If an agent starts calling owners who property is in TOM status to try and "relists" their home, they are violating all kinds of listing and ethical rules and regulations. A property in TOM status is still under a signed listing agreement with a broker & listing agent, hence any solicitation of a TOM property is a serious violation and can cause loss of a license.
"Escrow": The time period when the transaction or contract is being completed or closed by a natural 3rd party who receives the funds and documents to carry out all the terms and conditions that were outlined in the contract.
"Sold": This indicates the property has been sold to a buyer meaning the transaction has closed – title/deed have been transferred to a new owner.
Comparative Market Analysis (CMA) – is an estimate of the home's value compared with others. This differs from an appraisal in that property currently for sale may be taken into consideration as competition for the subject property.
"FSBO": Means For Sale By Owner, owner(s) have elected not to be helped or be represented by real estate professional in selling.
In some cases a seller will ask or a buyer may elect to put up "Earnest Money" these funds are used to show good faith or seriousness from the buyer(s) that is held in escrow until the closing.
Compensation is traditionally based on a pre-determined % of the sales price, split between the buying and selling brokers, and then between the agent(s).
"CC&Rs": covenants, conditions and restrictions for private land, a subdivision or condominium
"C of O": Certificate of Occupancy is granted by a government agency after passing inspections where a property is determined to be in compliance with building and safety codes
"Foreclosure": A legal proceedure when property is originally used as security/collater for a debt/loan is sold to satisfy/pay back the debt owed after default in payment such as a mortgage.