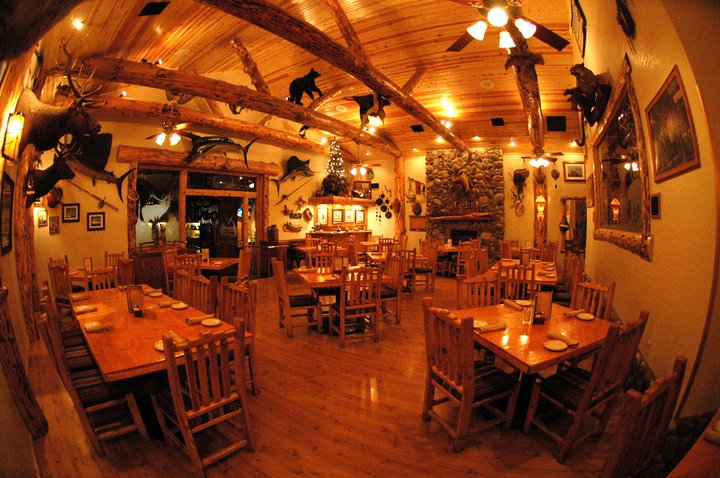 Located in the beautiful White Mountains of Arizona, Charlie Clarks Steakhouse is known for its famous food and service, live entertainment, and historic experience. Since the late 1930's, Charlie Clarks has been specializing in the finest Mesquite Broiled Steaks, Chicken, Prime Rib and Seafood. Over the years, this historic Steakhouse is considered to be one of the best in Arizona. You can enjoy both lunch and dinner menu items everyday and you can order your food to go if your on the run.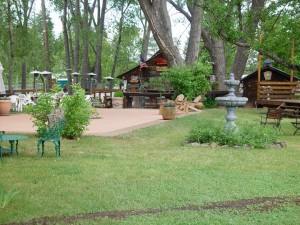 During the summer months Charlie Clarks opens the Orchard, which is a secluded area behind the Steakhouse that in nested in tall pines and oaks. Enjoy live entertainment, food vendors, and a designated bar for the Orchard where you  and your family can be sure to enjoy. Charlie Clarks will also cater for special events which include weddings, business parties, birthdays and family gatherings. Weekends can provide a great atmosphere for live bands and nightlife entertainment. The bar gets crowed with locals that live in the Pinetop-Lakeside area and out of town folk wanting to relax in the White Mountains.
Photos Inside Charlie Clarks Steakhouse:

Sunrise Ski Resort opens every year in December and will bring life to the White Mountains during the Winter Months. Weekend warriors that come to ski and snowboard will flock to Charlie Clarks after a long day on the mountain. Get a hot cup of soup or hot chocolate and watch your favorite football team duke it out with the sports fans inside Charlie Clarks. Get a great taste of a choice cut steaks and prime rib, your mouth will water for. This amazing Steakhouse is a true gem to the community and state of Arizona.
CHARLIE CLARKS STEAKHOUSE FOR SALE
Ownership opportunity of a lifetime. Charlie Clarks Steakhouse, the oldest continuously operating restaurant in the beautiful White Mountains for more than 72 years. A reputation that precedes itself, this Historic Landmark is available with surrounding parcels as a turnkey business. Located on the corner of White Mountain Blvd with ample opportunity for new growth. Call Jason Grimes today at (928) 358 – 0559 to arrange a private tour to qualified buyers or fill out the form below and I will get in contact with you on any information you would like to know.